Over at Letter Society, a challenge based design blog, they create concept project briefs and then the eight members all submit competing ideas.
I was particularly interested in the latest one which was 'Project 9: Google.com Search Redesign'. Such a hard task to improve on such a simple and iconic design of one of the most viewed pages on the internet, but there are some really good concepts.

The submission from Jake was my favourite as somehow he managed to simplify the page even more than it currently is!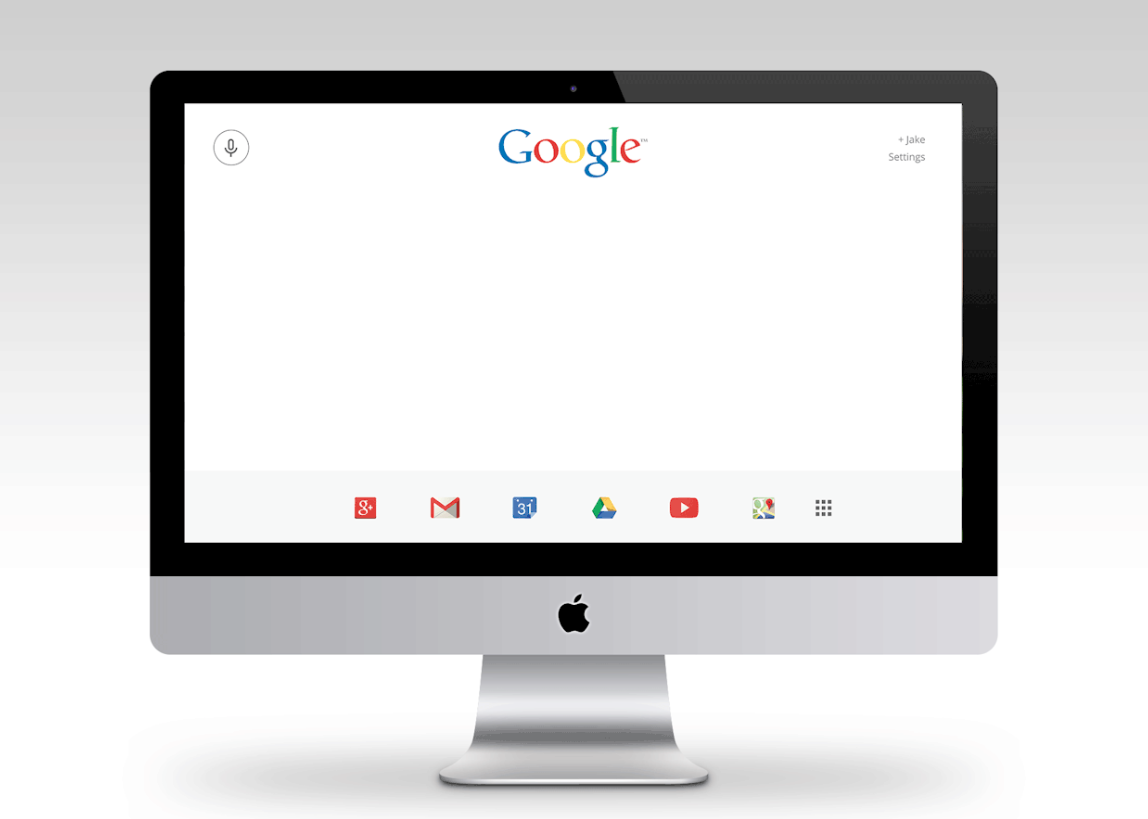 The main thing to note about Google is that now with instant search, as soon as you type one letter into the search bar you are whisked off to the results page, so there is actually no need for the 'search' button. With this concept the whole page becomes the search bar and I can see how this would work really well across all platforms such as mobile, tablet and desktop. Also it is only one click away to access your other Google services such as Gmail, YouTube or Google Drive along the bottom instead of the current drop down which requires an additional click.

I did also quite like the colourful concept from Erik, this brings through the company colours and is a lot more playful looking, although I think this may be one step away from the current minimalistic white, and one step towards a Bing.com look!