After a competition sponsored by Norges Bank to design Norway's new currency, the winners have been chosen. Snøhetta for one side of the notes and The Metric System for the other, working together to create both a modern and traditional design.
On the side designed by The Metric System they have maintained a more traditional look, with illustrations of nautical scenes and coastal life from the sea.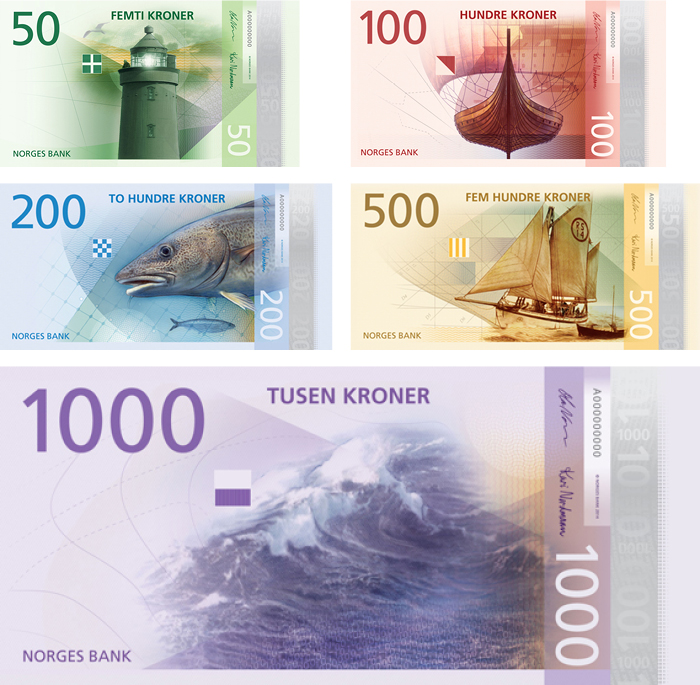 But in contrast the designs from Snøhetta are what I am really excited about. They look so fresh and new in a sea of dated illustrations of historical figures on most other currencies around the world.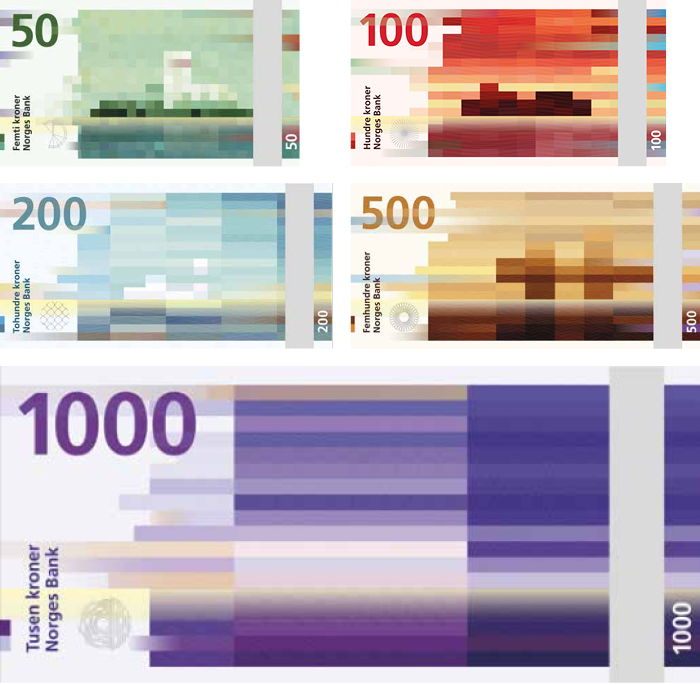 Not only does the notes length increase with each rise in denomination, but the pixels becomes wider to depict the increase in wind speed on these abstract coastline designs. The only thing I would say is it's a shame they didn't go with both sides of Snøhetta's design as they work really well together and would have been even more unique to have photography on a bank note.
These notes are due to be circulated in 2017, sounds like a good excuse for a 'company trip' to Norway to see these modern designs hands on!